get in touch with us
We are friendly and we love to chat! If you are making an enquiry for the first time we suggest completing the enquiry form located HERE on our website and we will then send through info for you to read at your leisure. If you have any specific questions not covered in the reply email, perhaps check out the FAQ's on each page, drop us an email or give us a bell! We look forward to talking with you!
WHERE WE ARE
We are located in berth D11 at the Marina Mirage, 74 Seaworld Drive, Main Beach
OFFICE HOURS 9AM - 5PM
SAILING HOURS 6AM - Midnight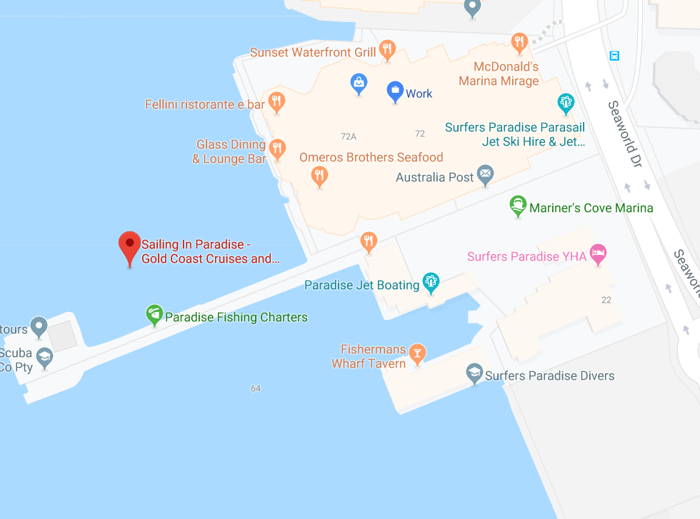 FIND US AT MARINA MIRAGE
We are conveniently located at Marina Mirage, 74 Seaworld Drive, Main Beach. There is plentiful free parking which you are invited to use alongside and beneath the Marina Mirage Shopping Centre.
HOW TO FIND THE BOAT AT THE MARINA
Marina Mirage are currently undergoing works on the commercial arm of their marina. As such our vessels are being occasionally relocated within the marina. We recommend checking back prior to your charter to confirm current vessel location (please disregard the adjacent map on this page).
At present you will find our vessels located adjacent to the gold Coast Ferry Terminal. The location is indicated by a blue star on the aerial photo below.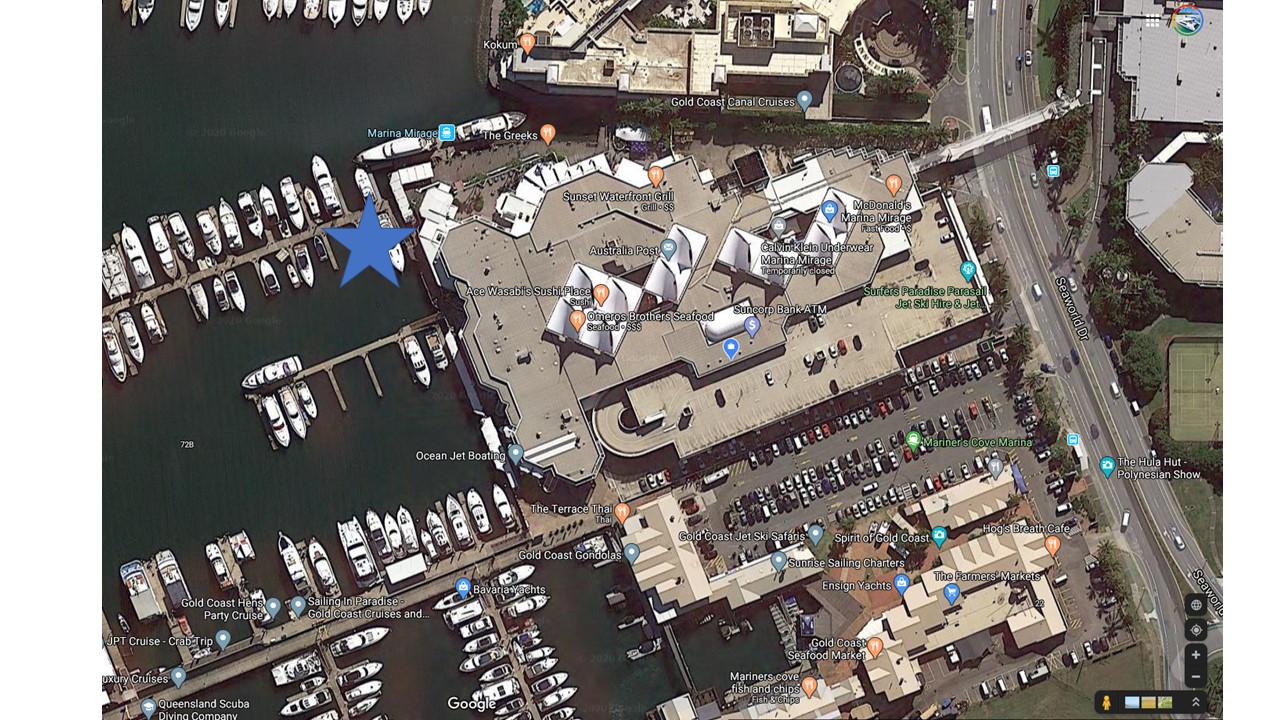 If you can't find us you can always call us and we will be happy to guide you.